We strive to continually exceed our customers expectations
Mediante esta nota quiero hacerle llegar mis mas sinceras Felicitaciones a Yahaira Mora por su profesionalismo, dulzura y buenas ondas en su atención, quiero decirle que en mis años de viaje por el mundo nunca había encontrado en una empresa de turismo una persona con tanta dedicación y compromiso con el cliente. Eres realmente fantástica!
Agradezco lo preocupaste por tener un buen producto, una vez más te felicito a ti y a tu empresa Solid Car rental.
After a wonderful stay in Costa Rica, I wanted to thank you for your excellent job you have done for me.
The préparation of my visit was very professional, quick, very precise … and very friendly. I felt me very welcome, and i knew i could rely on you if i need help or advise. Advise you gave me a lot ( buses / flight … )
Help i needed also : you arrange very fast and in a perfect way the fact that an important ordered accessory was missing: 2 hours later everything was ok.
I needed change in the booking and you did it without any problem, very rapidely: even if you had a day free, you helped me!
Such a service is just very much over than I could expect: really excellent!
I wanted that you know how satisfied i have been. If someone would book a car in Costa Rica, I will strongly recommend to contact Solid Rental Car and you personally!
Many thanks again. I hope I travel again in Costa Rica and you can be sure that I will contact you to rent a car.
Very best regards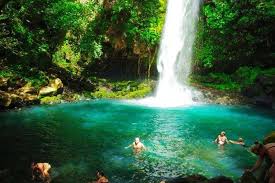 I have rented a car from Solid Car Rental four times in last 1.5 years. I have never had any issues. Everyone at the office is very professional, honest and helpful, especially Durman.
Rates are good, they never try to talk you into buying anything else, and there are never any hidden fees. You get picked up at the airport and the drive to the office is very short.
It's a pleasure dealing with this company and I will definitely continue renting a car from them every time I visit beautiful Costa Rica.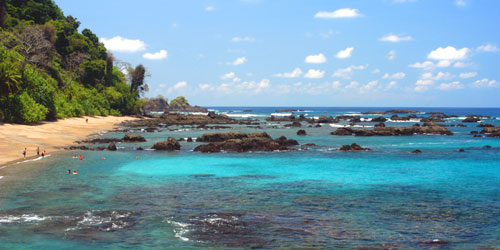 Testimonial *Everything was easy with Solid, from the quote all the way through returning the car 2 weeks later. No issues. The price met the quote, they picked me up at the airport, they didn't try to up-sale, the car was clean and well-maintained. I was nervous about renting a car in CR because of the bad reviews about EVERY car rental agency. I rented a Jimmy and will rent again from Solid.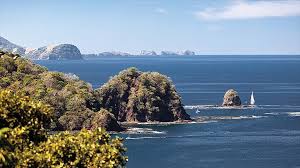 We hired the Korando for two weeks. We were very pleased with the service given by Solid. Jonathan Calvo was extremely helpful right the way through, answering all our questions promptly, honestly and clearly. There were no hidden extras.
Ronald Comenisch delivered and collected the car. He was polite, friendly and patient. He was a great introduction to Costa Rica.
Both Jonathan and Ronald were very professional and we would recommend using Solid.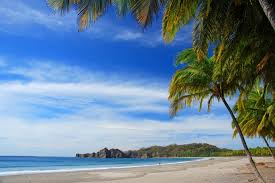 Solid Car Rental offers a VERY reliable service at an affordable price. Customer service was excellent and Jonathan responded, in record time, the numerous questions I asked him prior to our arrival. Solid Car is also very transparent about the services rendered and were very accommodating when I explained that my credit card would cover for any problem that the car could have during our stay in Costa Rica. (And only charged the mandatory civil responsibility insurance that is not indeed covered by any credit card company). Although our flight to San Jose was delayed several hours, Solid Car came to pick up us at the airport as soon as we called them. The service was excellent and the car was in pretty good shape--we were even offered a complimentary GPS which was extremely useful during our trip to this beautiful country. At the end, the company even honoured the fact that at the time of making the reservation, we have added an additional day that we did not use it so the total cost was even less that the original estimate that I had received earlier. In conclusion, try it out and you won't be disappointed.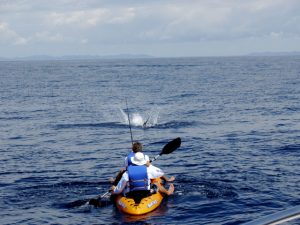 We had a great experience. the cars we rented were in top condition, regardless of the conditions of the roads. i rent a large number of vehicles for business travel and found the service at Solid to exceed my experience with US based companies.
Esteban Robles Oporto at Puerto Jimenez was exceptional. He was very helpful, friendly and professional.
I would recommend Esteban and Solid as a great choice of car rentals.
I have just confirmed my second rental booking with Solid Car Rental. From the first time I have found Jonathan and his colleagues to be prompt, courteous and helpful. Their service is outstanding, their cars are clean and reliable and their rates very competitive. My first experience with them went smoothly and everything was ready and in order. No hidden costs and no scare tactics. I am looking forward to my second experience and will definitely recommend them if you're in Costa Rica and in need of a rent a car.
Mediante esta nota quiero hacerle llegar mis mas sinceras Felicitaciones a Yahaira Mora por su profesionalismo, dulzura y buenas ondas en su atención, quiero decirle que en mis años de viaje por el mundo nunca había encontrado en una empresa de turismo una persona con tanta dedicación y compromiso con el cliente. Eres realmente fantástica!
Agradezco lo preocupaste por tener
...more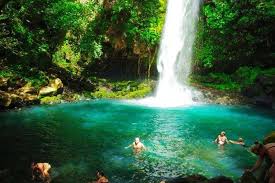 I have rented a car from Solid Car Rental four times in last 1.5 years. I have never had any issues. Everyone at the office is very professional, honest and helpful, especially Durman.
Rates are good, they never try to talk you into buying anything else, and there are never any hidden fees. You get picked up at the airport

...more
I found not only that Solid rent a car had the best prices but also great customer service, respectuful and honest. No hidden costs and no strange tactics.
Jonathan and Mauricio were amazing, thank you guys! I will definetly will rent again.
Sincerly, Joen Dezepeda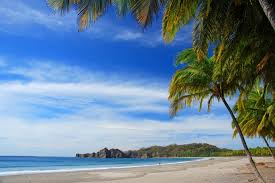 Solid Car Rental offers a VERY reliable service at an affordable price. Customer service was excellent and Jonathan responded, in record time, the numerous questions I asked him prior to our arrival. Solid Car is also very transparent about the services rendered and were very accommodating when I explained that my credit card would cover for any problem that the
...more
I have just confirmed my second rental booking with Solid Car Rental. From the first time I have found Jonathan and his colleagues to be prompt, courteous and helpful. Their service is outstanding, their cars are clean and reliable and their rates very competitive. My first experience with them went smoothly and everything was ready and in order. No hidden
...more